Partner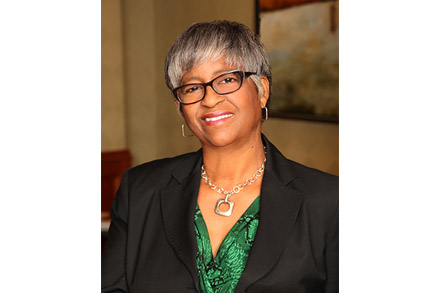 With a long, successful tenure as a global HR, diversity and talent acquisition executive for leading financial services, manufacturing, and hospitality businesses, Roslyn brings a compelling "client side" perspective to her executive search assignments. Throughout her career, developing and driving cultural change and cohesiveness has been the cornerstone of her work and her practice at Driscoll Johnson reflects this focus where she specializes in strategic leadership searches.
Before joining Driscoll Johnson, Roslyn was a Partner with Carter Baldwin Executive Search, a retained search firm based in Atlanta and ranked in the top 1% of US firms by revenue. At Carter Baldwin, Roslyn led the firm's financial services, strategic HR and diversity practices.
Prior to her tenure at Carter Baldwin, Roslyn was SVP of Corporate & Public Affairs for InterContinental Hotels Group PLC (IHG). At IHG, Roslyn had responsibility for a number of corporate functions including government affairs, corporate social responsibility, community engagement and global diversity.
Preceding her time at IHG, Roslyn served as Corporate Vice President, Chief Diversity Officer for Honeywell. As a global senior leader, she provided leadership and coaching for Honeywell senior executives and Board members to ensure organizational alignment and success. Earlier, Roslyn held senior-level positions with several major Wall Street firms including Managing Director, Head of Diversity for Citigroup where she was responsible for developing and executing a global diversity strategy for the firm's institutional business. Before this, she worked for Merrill Lynch & Co. in several capacities including Director of Marketing, Wealth Management Group and VP and Head of Global Recruiting. Roslyn began her career at JP Morgan & Co. in New York where she was a correspondent banker.
Roslyn earned her bachelor's degree from Boston University and holds an MBA from the Johnson School at Cornell University. She is past Chairperson and a member of the Board of Directors for the W.E.B. Dubois Society and a frequent panelist and speaker on diversity and corporate culture.